PCOS practice tools for health practitioners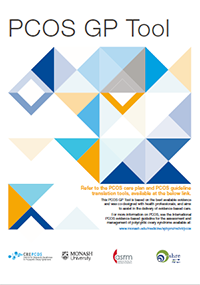 This PCOS GP Tool is based on the best available evidence and was co-designed with health professionals, and aims to assist in the delivery of evidence-based care.
Download PCOS GP Tool (PDF, 122KB)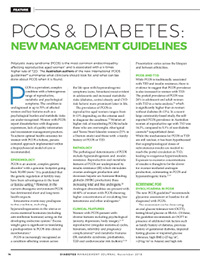 PCOS & Diabetes: New management guidelines
Read this concise and instructive article on the interplay between PCOS and diabetes; PCOS and Diabetes: New management guidelines, authored by four MCHRI researchers – Negar Naderpoor PhD, Rhonda Garad PhD, Eleanor Thong PhD, and Prof Helena Teede.
Download the article (PDF, 4.83MB)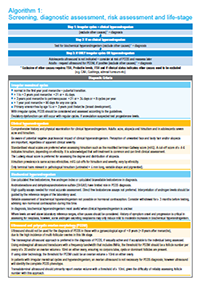 Algorithm 1: Screening, diagnostic assessment, risk assessment and life-stage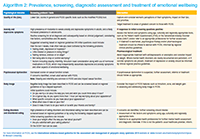 Algorithm 2: Prevalence, screening, diagnostic assessment and treatment of emotional wellbeing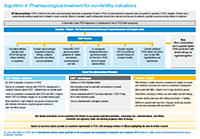 Algorithm 4: Pharmacological treatment for non-fertility indications
"Recommendations from the international evidence‐based guideline for the assessment and management of polycystic ovary syndrome"
CoMICs Episode 25: Polycystic Ovary Syndrome
Here is a link to an engaging video on Polycystic ovary syndrome for health professionals. This was developed in collaboration with CoMICs.