What people are saying about the PCOS guideline
Polycystic Ovary Syndrome (PCOS) is the leading cause of infertility and affects up to 13% of women of reproductive age in non-Indigenous women, and one in three Indigenous women. It is a complex condition with challenges in making an accurate diagnosis.
New Australian led global guidelines for the diagnosis and treatment of PCOS have been recently published in three international journals, to improve outcomes for women living with this condition. Below you can see what people are talking about.
Recommendations from the international evidence‐based guideline for the assessment and management of polycystic ovary syndrome are published in:
Fertility and Sterility
Human Reproduction
Journal of Endocrinology and Metabolism
European Journal of Endocrinology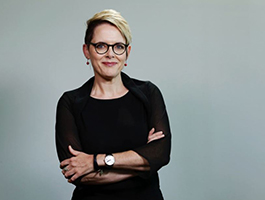 "I was diagnosed with PCOS when I was a teenager – when it was believed to be rare, and not much was known about it. It's a pretty common condition now but so many myths and misunderstandings abound. I've endured a range of symptoms – excess weight, excess hair, irregular and non-existent periods and infertility – but I have not wanted it to define me or my life. I've taken control of my health and it hasn't been easy. But through diet, exercise and medication I think I've done a pretty good job of managing PCOS. I'm on an 800km hike and bike ride now through Spain, which is testament to keeping in good health as a 50 year old PCOS woman! Factual information is power for PCOS women. There is so much fake advice on the internet that offers nothing but false hope. Monash University has led this work with the Australian Centre for Research Excellence in PCOS, has created a guideline, fact sheets, an App and other resources that gives all PCOS women – but especially teenagers and young women – the facts and information they need, to devise their own path to a healthy and happy life."